The Slab Leak Detection Process
A slab leak should be considered a serious matter because it can range from a basic bad odor to asbestos development and even a change in the foundation of your property. Consequently, finding and reporting a slab leak in a timely manner is very important to the health of your family as well as the stability and well-being of your residential or commercial property. Fortunately, at Angelino's Plumbing Emergency Services Pacific Palisades we have specialists who are able to identify these types of leaks thanks to advanced modern technology as well as the devices and years of experience behind them.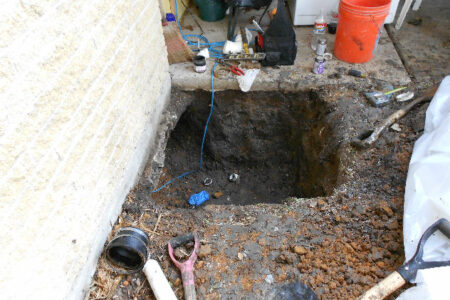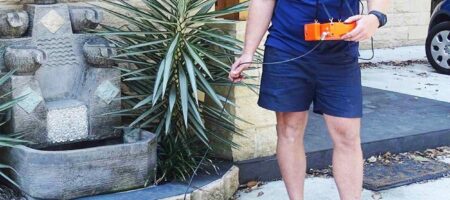 What We Do To Detect A Slab Leak
The method by which we approach a slab leak scenario is extremely simple. Our slab leak detection service uses water line detection devices to locate pipes. Our technicians will also make use of an extremely sensitive microphone that helps them find the leak by listening to locate it. This equipment is very sophisticated which reduces the possibility of removing concrete to locate the area of ​​the leak. This tool will signal professionals once the source of the leak is located which will then give them the correct point to start the repair procedure.

At Angelino's Plumbing Emergency Services Pacific Palisades, we make sure that this slab leak detection procedure is as easy as possible, but at the same time we make sure that it is extremely reliable in preventing any unnecessary concrete removal throughout the entire slab leak detection solution. We are pleased with our phenomenal customer service as well as the results provided by our professionals. If you are looking for a high quality slab filtration service, then we are your option, as our goal is always to provide a unique experience to each of our clients to guarantee their commitment. So, now that you have a much better suggestion of our slab leak service process, don't stress and give us a call in case you have a slab leak scenario on your property.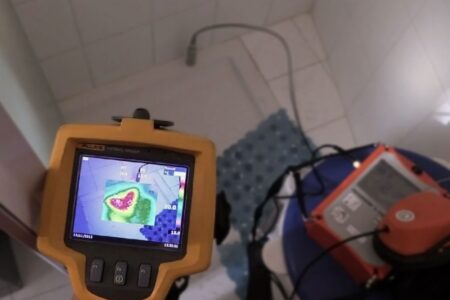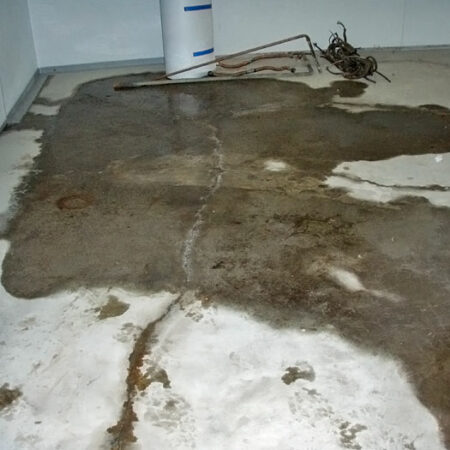 Signs That May Indicate That You Have Slab Leaks At Home
The difference between a normal water leak and a slab leak is that while water leaks can be easily seen most of the time (unless they are internal leaks), a slab leak is covered by the floor and several inches of concrete. If it's a hot water line, you may notice some warm spots on your floors and carpets. Another factor is that low water pressure can indicate a slab leak problem that needs to be fixed as soon as possible.
How can you be sure you have one or more slab leaks on your property? These are the most common signs:
Subtle moisture

Presence of mold

A drastic increase in the water bill.

Cracks in walls, floors, and ceilings.

Sound of running water

Moisture stains on the floor
Slab Leak Repair
Now that many more homes are using concrete slab foundations, rather than traditional jack-up foundations, it is becoming much more popular to start addressing base leaks, using slab leak technology. Especially in the case of hidden leaks, which can cause a lot of damage over time, at Angelino's Plumbing Emergency Services Pacific Palisades, our expert services are essential to correct damage caused by slab leaks. We can completely fix any of your plumbing problems and completely restore your home or business.

In Angelino's Plumbing Emergency Services Pacific Palisades we're proud to offer our services in these areas:
FAST RESPONSE TIME - CALL US! +1 (310) 359-0376
Angelino's Plumbing Emergency Services Pacific Palisades
We provide our clients with a wide range of services.